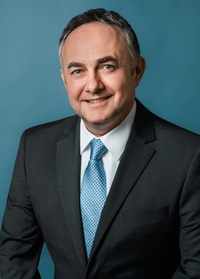 JEAN-PAUL JASSY


<!font color=#01bde4><!/font>
Partner
Jean-Paul (JP) Jassy litigates with an emphasis on disputes in the media, internet, First Amendment and entertainment arenas. He also routinely represents all types of businesses in multi-million dollar breach of contract, breach of fiduciary duty, fraud, copyright, trademark, idea submission and profit participation cases. JP's clients include internet giants, television networks, metropolitan newspapers, motion picture studios, nonprofits dedicated to free press and free expression, top-flight production companies and award-winning reporters. He has taught full-length courses on First Amendment and media law at prestigious law schools, and repeatedly been named by his peers to The Best Lawyers in America® in the First Amendment field. JP founded two law firms listed as Tier 1 (top tier) by US News & World Report, both nationally and locally. He has successfully litigated cases in the United States Supreme Court and the California Supreme Court. His work has been covered in the Los Angeles Times, New York Times and Washington Post, among other media outlets. JP also routinely advises production companies and publishers in ways to avoid and mitigate liability.

NOTABLE REPRESENTATIONS

Tory v. Cochran, 544 U.S. 734 (2005). JP was counsel for Ulysses Tory in the US Supreme Court, which struck down an overly broad prior restraint on Tory's speech about noted attorney Johnnie Cochran.

Boal v. United States (C.D. Cal. 2016). JP was lead counsel for Academy Award®-winner Mark Boal in a lawsuit that succeeded in protecting Boal's confidential sources and unpublished material from interviews with Sgt. Bowe Bergdahl.

Burnett v. Twentieth Century Fox Film Corp., 491 F.Supp.2d 962 (C.D. Cal. 2007). JP's briefing secured dismissal of comedienne Carol Burnett's copyright, trademark and right of publicity claims against Family Guy television program.

Young America's Foundation v. Covino (C.D. Cal. 2016). Successfully defended the First Amendment rights of a diverse group of faculty and staff at Cal State L.A. from claims brought by a conservative group and commentator.

Sander v. State Bar of California, 58 Cal. 4th 300 (2013). Successfully argued on behalf of Prof. Richard Sander in California Supreme Court case recognizing a sweeping common law right of access to data maintained by the California State Bar, a judicial branch entity.

Thomas v. Los Angeles Times, 189 F.Supp.2d 1005 (C.D. Cal. 2002), aff'd, (9th Cir. Sep. 6, 2002). Successfully defended newspaper from defamation claim in an anti-SLAPP context.

Seton v. LegalZoom.com, Inc. (Los Angeles Superior Court 2009). Successfully defended Internet-based company from claims for breach of contract and profit participation.

Enea v. Mother Jones Magazine and KGO-TV (Contra Costa Superior Ct. 2011). Successfully brought anti-SLAPP motion in defense of ABC affiliate from claims for defamation.

Lieberman v. KCOP Television, Inc., 110 Cal. App. 4th 156 (2003). Represented television station in the first case to apply California's anti-SLAPP statute to claims for newsgathering.

Booloon, Inc. v. Google Inc. (California Court of Appeal and Los Angeles Superior Court 2010). Successfully defended Google from idea submission/trade secret lawsuits.
HONORS

The Best Lawyers in America®
2011-2019
Lawyer of the Year, 2015, L.A.
Litigation - First Amendment
Lawyer of the Year, 2016, L.A.
First Amendment Law
Lawyer of the Year, 2019, L.A.
First Amendment Law
Chambers and Partners
Media & Entertainment: First
Amendment Litigation - California
Super Lawyers
Super Lawyer 2015 - 2018
Rising Star 2005 - 2014
Freedom of Information Award – SPJ/LA


ADJUNCT PROFESSOR

Univ. of Southern California Law School
First Amendment
UC Irvine School of Law
First Amendment and Media Law
Southwestern Univ. School of Law
Defamation, Privacy and Publicity


ASSOCIATIONS

ABA Forum on Communications Law
Governing Committee (fmr.)
Los Angeles County Bar Association
Appellate Judicial Evaluation Cmte.
First Amendment Coalition
Board of Directors
Media Law Resource Center
Past Co-Chair, California Chapter


EDUCATION

Univ. of Southern California (JD, 1999)
UC Berkeley (BA, highest honors, 1996)